16 of the Greatest Jackie Chan Quotes for life and success
Jackie Chan, is a Hong Kong martial artist, actor, film director, producer, stuntman, and singer. Growing up Me and My brothers would watch re-run after re-run of Jackie chan's films, we were especially obsessed with the deleted scenes, as Jackie would perform stunts, he would do them himself, in till he perfected it. This could take many tries, which would result in some serious injuries.
Below are 16 of the Best Jacki Chan Motivational and Inspirational quotes!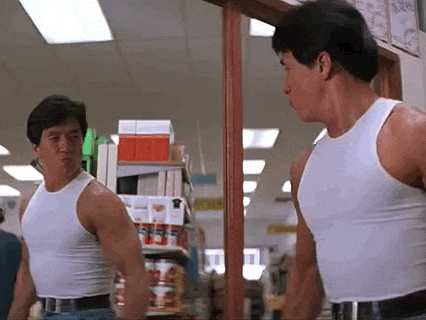 1. "Don't try to be like Jackie. There is only one Jackie. Study computers instead." – Jackie Chan
2. "Do not let circumstances control you. You change your circumstances." – Jackie Chan
3. "The best fights are the ones we avoid." – Jackie Chan
4. "Cinema reflects culture and there is no harm in adapting technology, but not at the cost of losing your originality." – Jackie Chan
5. "Now I am older, I understand we have to accept who we are." – Jackie Chan
6. "Do not let circumstances control you. You change your circumstances." -Jackie Chan
7. "Life will knock us down, but we can choose whether or not to stand back up." - Jackie Chan
8. "Nothing makes me more determined to succeed than someone telling me something's impossible." - Jackie Chan
9. "I never wanted to be the next Bruce Lee. I just wanted to be the first Jackie Chan." - Jackie Chan
10. "The best fights are the ones we avoid." - Jackie Chan
11. "I allowed myself to be bullied because I was scared and didn't know how to defend myself. I was bullied until I prevented a new student from being bullied. By standing up for him, I learned to stand up for myself." - Jackie Chan
12. "I do small things. I try to do good things every day. If everyone does some good, think of what a good world this will be." - Jackie Chan
13. "Why did I become Jackie Chan? Mostly because I work very hard. When people were sleeping, I was still training." - Jackie Chan
14. "We have to do what we can to help wherever and whenever it is possible for us to help." - Jackie Chan
15. "When I was young I trained a lot. I trained my mind, I trained my eyes, trained my thinking, how to help people. And it trained me how to deal with pressure." - Jackie Chan
16. "I want to make people laugh and I want to try to encourage world peace." - Jackie Chan